11 YEARS OLD OR MORE

(click to learn more about the book)



×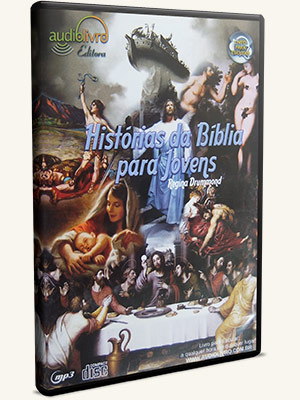 BIBLE'S STORIES FOR YOUNG PEOPLE
Audiolivro Publishing House - in CD
Recommended for young of all ages
The beautiful and involving Bible's stories are retold in a light and pleasant language, aiming to bring youngers to know them, no mattering which religion they belong to. In this version, a professionel tells the 71 stories of the Old and New Testament.
×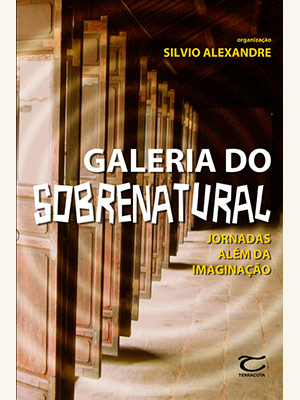 GALLERY OF THE SUPERNATURAL
Terracota Publishing House - 160 pages, 14x21 cm
Recommended for adults and young readers up to 13
With the story "The Heritage", Regina Drummond participates of this collection conceived by Sílvio Alexandre. Eighteen authors are gathered here to take you on a trip to the fifth dimension, in the space between light and shadow, between science and superstition, where the fantasy dimension is, talking about the bizarre, the unbelievable, and the supernatural... beyond the imagination.
×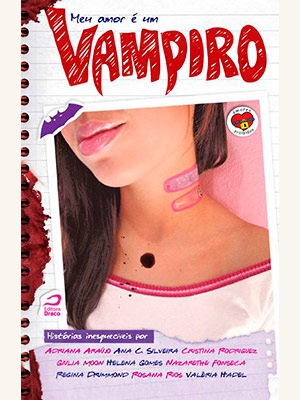 MY LOVE IS A VAMPIRE
Draco Publishing House - 160 pages - 14 x 21 cm
Recommended for adults and young readers
Inside the dangerous pages of this book, you will find some of the best vampiric authors of brazilian literature. Protect your neck and have fun with stories that go from romance to fear, mistery to laugh, in between breathlessly kisses. Who had never felt in love, throw the first wooden stake. Regina Drummond takes part with the tale "Ugly as hunger and death". Organized by Eric Novello and Janaína Chervezan.
×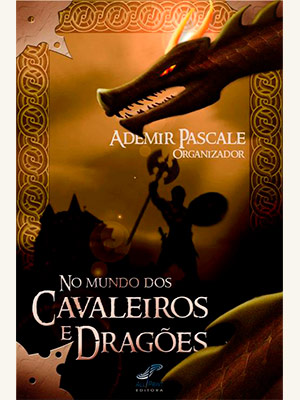 IN THE WORLD OF KNIGHTS AND DRAGONS
All Print Publishing House - 140 pages - 14 x 21 cm
Recommended for adults and young readers
Regina Drummond wrote the preface of these epic and contemporary tales selection, organized by Ademir Pascale. Adventure yourself in a world of wizards, witches, kings, princesses, knights, dragons and amazing battles from the greatest brazilian's storytellers.